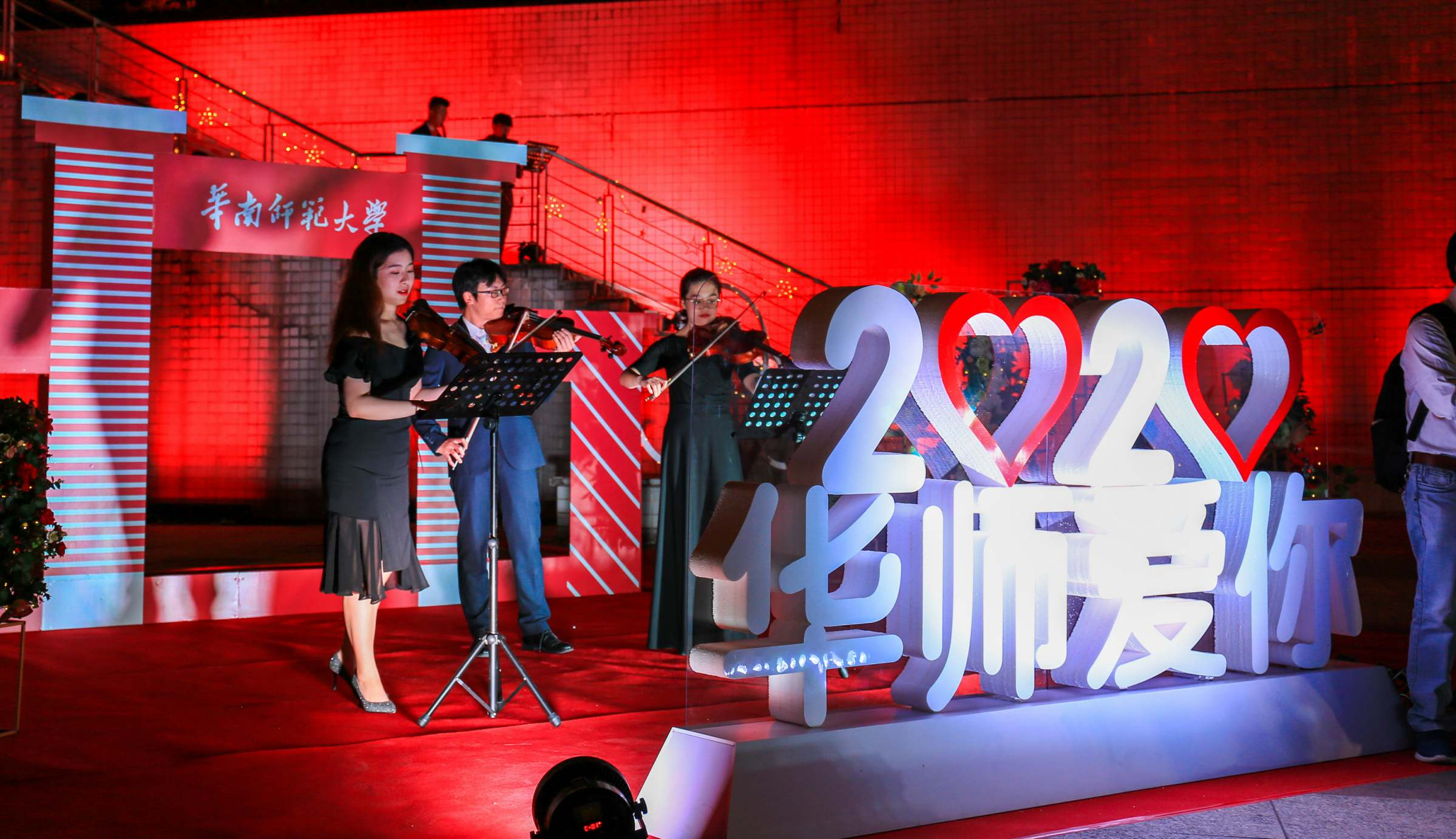 The New Year's concert of SCNU was held in the music hall on December 30, 2019.
Lu Xiaozhou, the chairman of the Guangdong Provincial party committee, Zhu Kongjun, secretary of the party committee, Wang Enke, the president of SCNU and leaders, guests, teachers and students from other schools or organizations, totaling about 600 people attended the concert.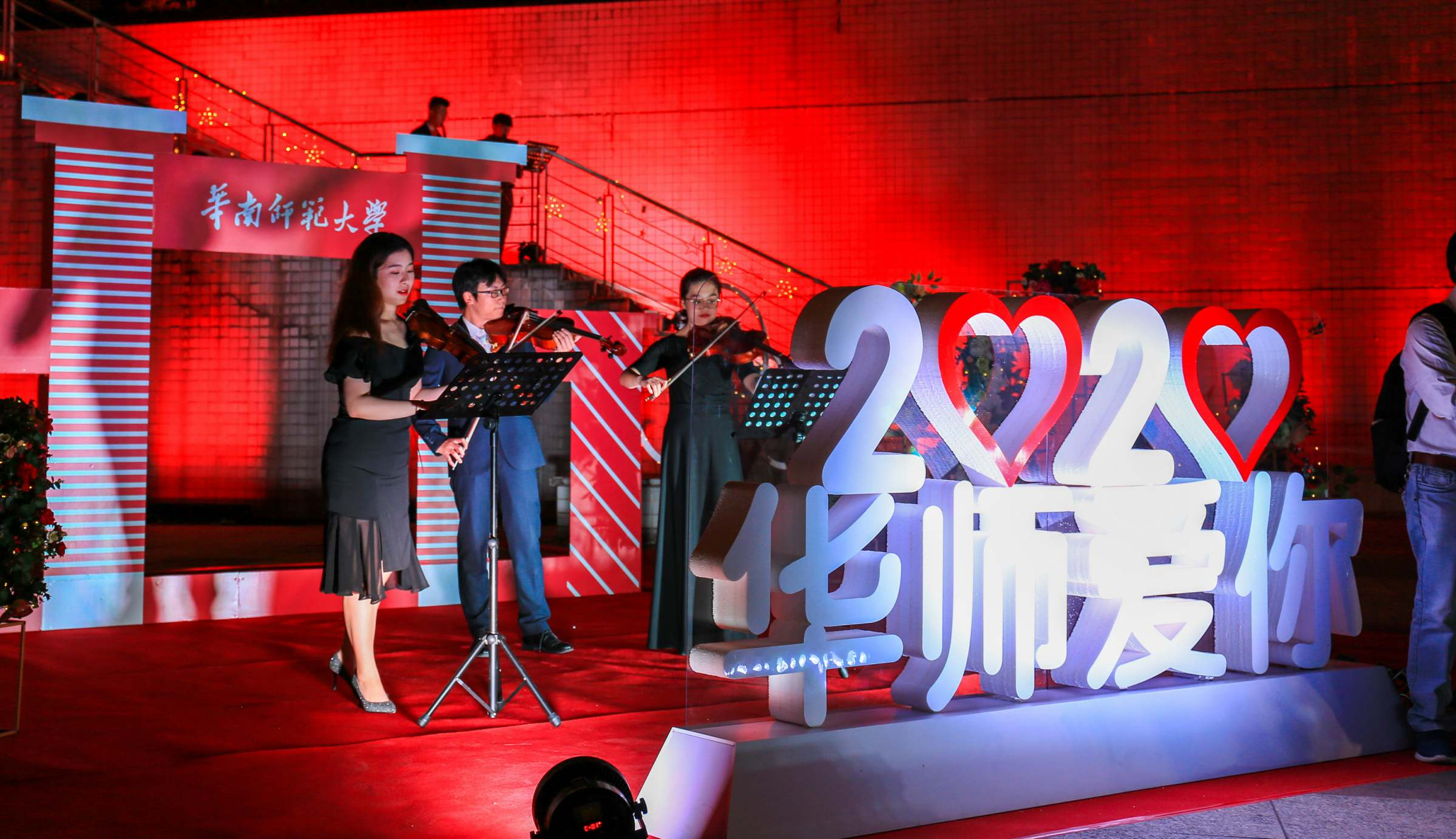 The spot of the New Year's concert
Before the concert started, president Wang delivered his New Year's address, expounding the fruitful achievements of SCNU in the field of teaching, and wishing all the teachers and students a happy new year.
Teachers and students from the School of Music presented the audience with a wonderful show including the symphonic piece Unter Donner und Blitz, Ode to the Red Flag, songs O Sole Mio, Nessun Dorma and many other excellent performances.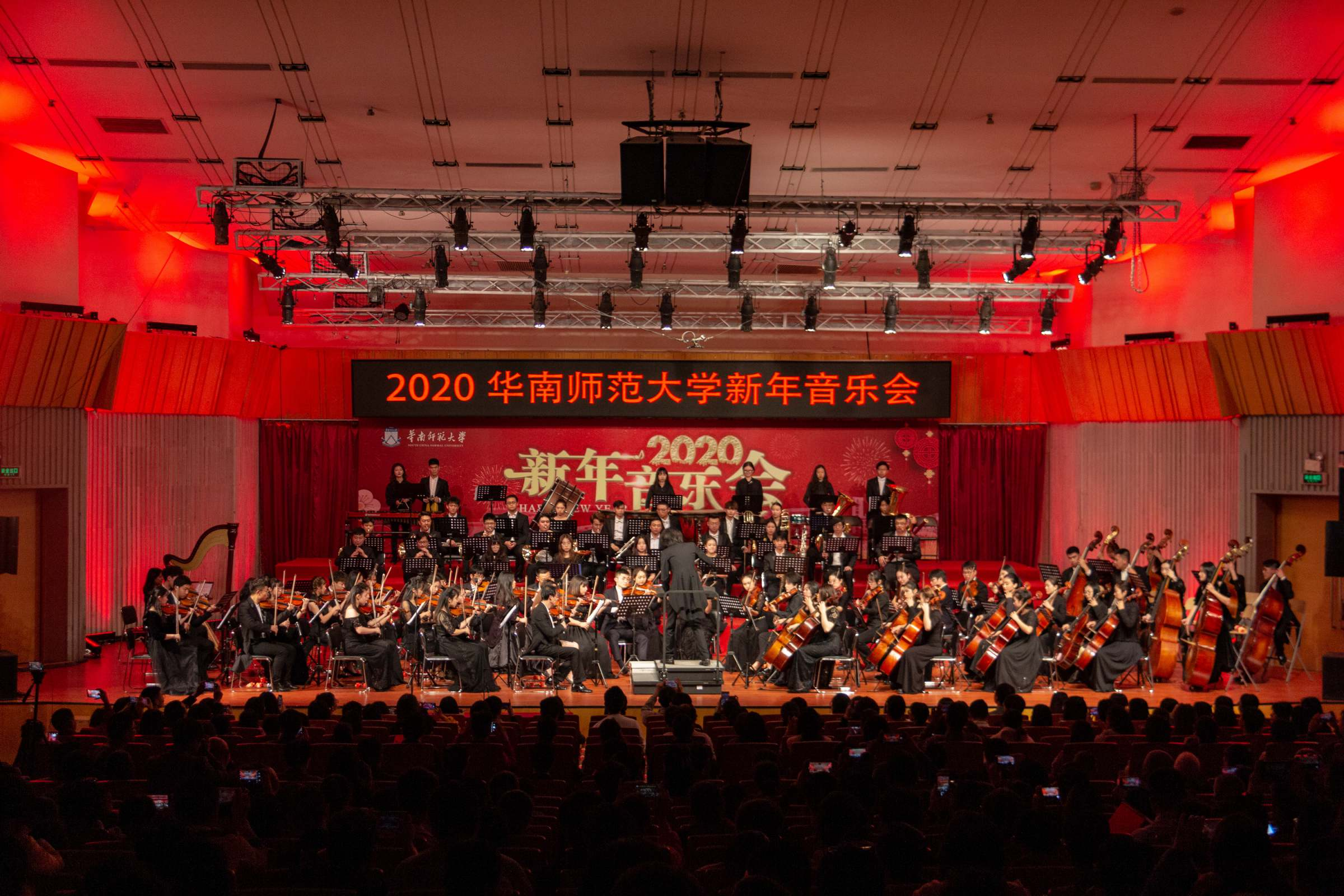 The Symphony Orchestra of SCNU is giving performances
During the interval, the young conductor Zhang Zhen had an interaction with the audiences on the spot, together with the members of the symphony orchestra, handing out chocolates and trinkets of the Year of the Rat to the audience as gifts.
Shi Yudan, the deputy dean of the School of Education came to the concert with her son and she highly praised the concert. "There are more performances this year's concert than last year."she said.
The concert came to an end in an atmosphere of elation. The audiences stood up, waved the national flag and sang "me and my country" in unison with of the chorus and the leaders on the stage.

It is said that holding concerts at the beginning of the New Year has become a cultural tradition for teachers and students of SCNU. It has been the 10th year since the first New Year's concert held in 2011. On the occasion of the New Year's eve, we gathered together to bid farewell to the past and usher in the new year accompanied with good music.
---
Source from the News Center
Translated by Li Xinyi
Proofread by Edwin Baak
Edited and reviewed by Li Jianru
What to read next: