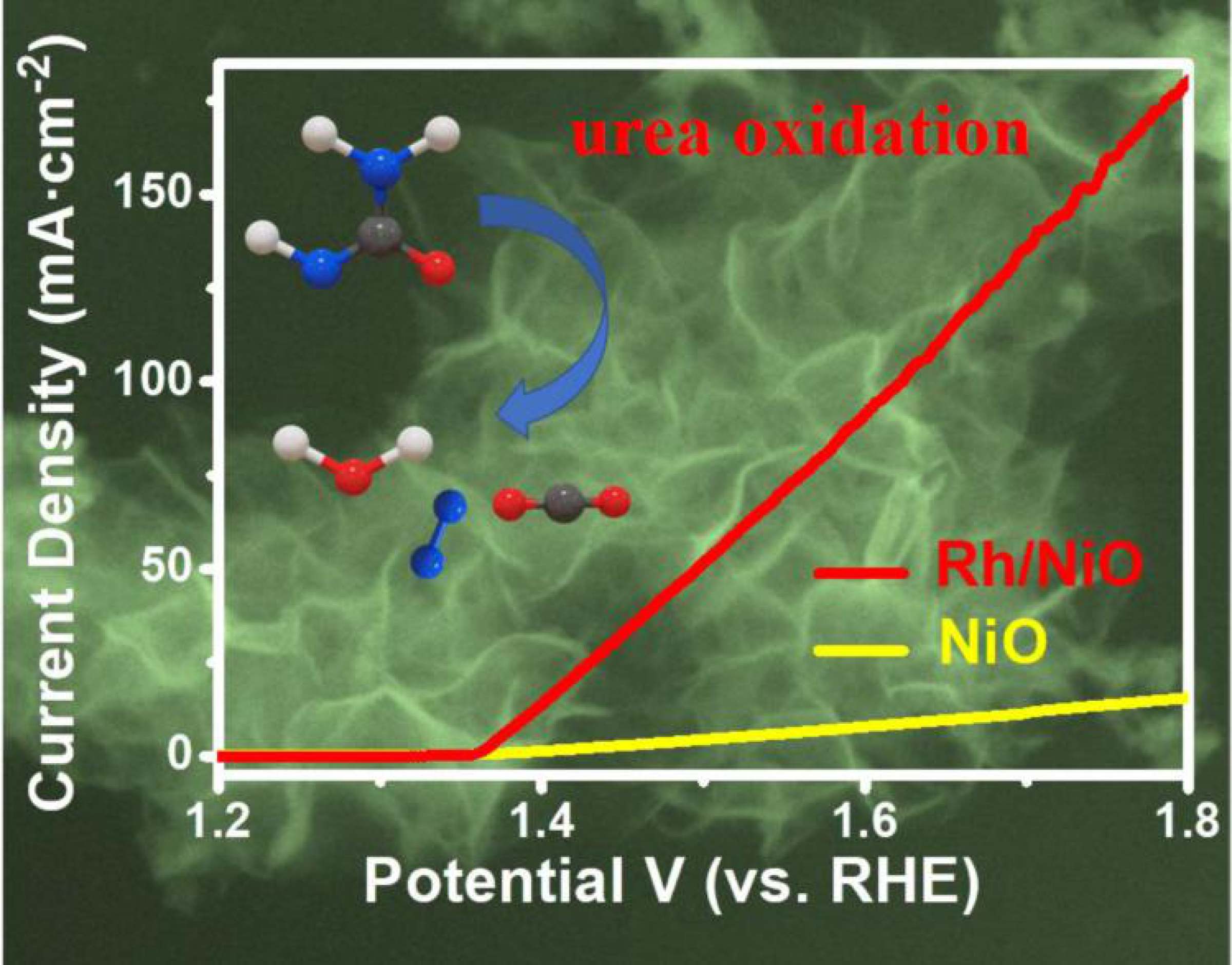 Two papers were published in famous international periodicals, respectively Applied Catalysis B-Environmental and the Journal of Materials Chemistry C. The first author of the papers is Ma Ge, a PhD. candidate at the South China Academy of Advanced Optoelectronics.
Ultrafine Rh-nanocrystals decorated ultrathin NiOnanosheets for urea electro-oxidation was published in Applied Catalysis B-Environmental. It studies heterostructured noble metal nanohybrids. According to the work, "the ultrathin NiO-nanosheets (NiO-NSs) decorated with ultrafine Rh-nanocrystals (Rh-NCs) electrocatalyst (termed as Rh-NCs/NiO-NSs) is successfully synthesized by using mixed-cyanogels-NaBH4 method and succedent heat treatment." The achievement greatly contributes to the study of urea electro-oxidation reaction (UEOR), which plays a significant part in promoting the transformation of sustainable energy and environmental protection.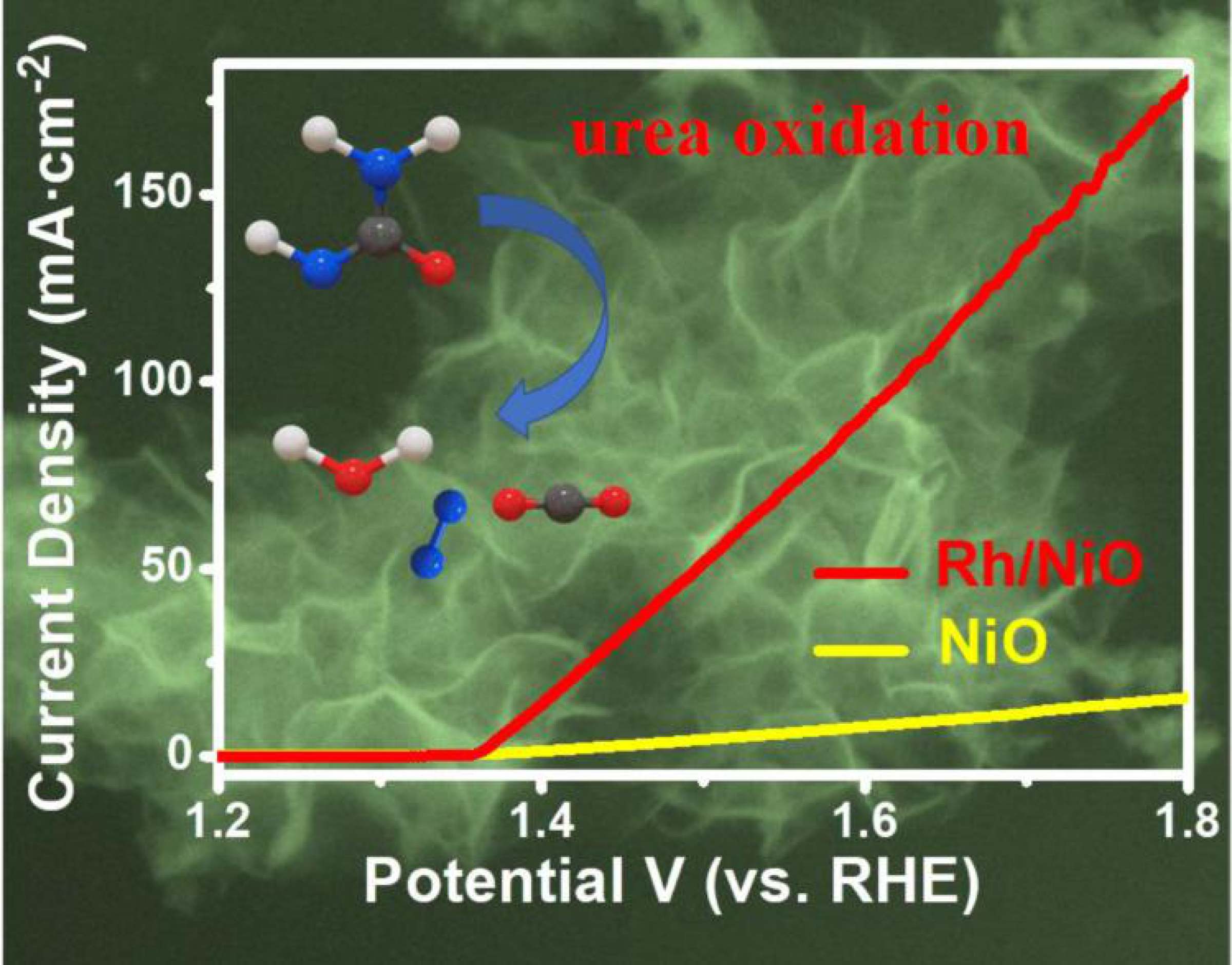 The paper: Amorphous Ti(IV)-modified Flower-like ZnIn2S4 Microspheres with Enhanced Hydrogen Evolution Photocatalytic Activity and Simultaneous Wastewater Purification was published in the Journal of Materials Chemistry C. The work introduces a Ti(IV) component into flower-like ZnIn2S4 microspheres and finds that the amorphous Ti(IV) modified ZnIn2S4 shows excellent H2 evolution performance. These results may offer an inspiration for research in the same field, as well as conduces to the wastewater purifying.
Ma Ge is in the research group for new programs, whose instructor is Dr. Wang Xin. The research of the group focuses on energy transformation, including the study of photocatalysis, electro-catalysis, lithium ion batteries, etc.. More than twenty papers were published in periodicals such as Applied Catalysis B-Environmental, Energy Storage Materials, Journal of Materials Chemistry A, Chemical Engineering Journal, ACS Applied Materials & Interfaces, Carbon, and Journal of Materials Chemistry C. Besides, the research has gained the support of the National Natural Science Foundation of China, the Provincial Natural Science Foundation of Guangdong, the National Program Center of Guangdong, the New Research Institution of Guangdong, and the Xijiang Innovative Group.
Related links:
Ultrafine Rh nanocrystals decorated ultrathin NiOnanosheets for urea electro-oxidation: https://sciencedirect.xilesou.top/science/article/abs/pii/S092633731931313X
Amorphous Ti(IV)-modified Flower-like ZnIn2S4 Microspheres with Enhanced Hydrogen Evolution Photocatalytic Activity and Simultaneous Wastewater Purification: https://pubsrsc.xilesou.top/en/content/articlelanding/2020/tc/c9tc05456a/unauth
---
Source: South China Academy of Advanced Optoelectronics
Translated by Zhou Meiyan
Proofread by Edwin Baak
Reviewed by Li Jianru
What to read next: